Chosen one: Hate list number 2. You can't stand the commotion or fights going at your business or home. The nights you tried to sleep, your neighbor's bickering or…lovemaking forced you to stay awake, not even giving a spare minute chance of snoozing.
Gripping your spear, you charged through the crowd which they make way for you in order not to get killed. The shoving men saw and also break away from each other, avoiding the sharp blade.
'Listen up!' You said, head held high with your spear standing tall. 'I don't like a ruckus in front of me and if I see anyone, I repeat, ANYONE, start something then take it somewhere else or you're forbidden to buy my coffee for life!'
The men…
Laughed and put their fists up (this may get into a blood fight and possible deaths. If you want this choice then go ahead and click this)
Continue their fight somewhere as you ordered
Pretend to hug and make up (bromance! XD)
Beg on their knees and plead for your forgiveness
Anime!: 'What is going on?!'
Pausing and standing up straight, you was astounded that in front of you appeared a stern but beautiful lady that had sweet big boobs.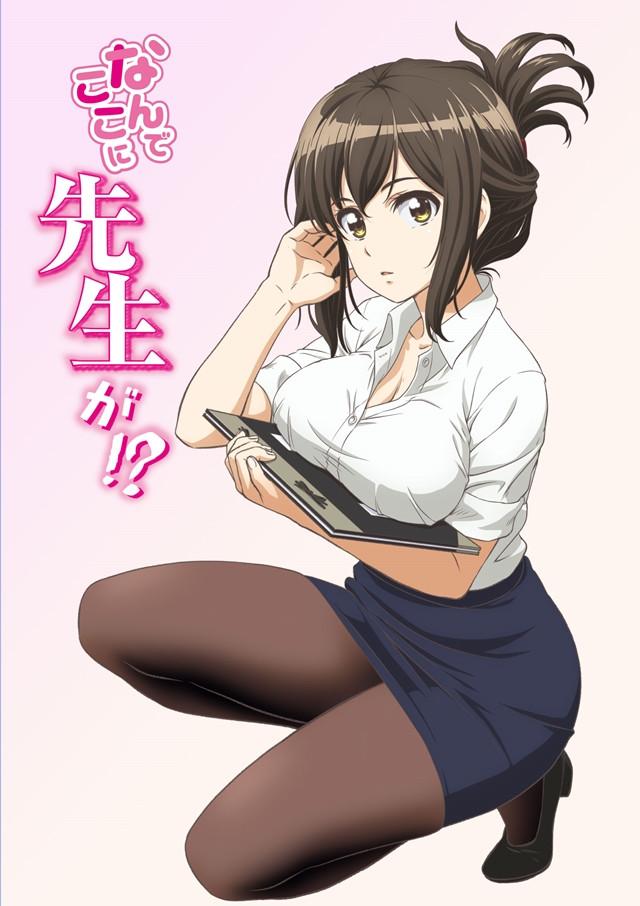 (If you got pervy eyes, don't stare or I'll kick your butt)
'Adjhkjf8iedhsm!' Your malfunctioning brain gave a bad impression to the lady.
'Who are you young man/lady?' She scanned you, head to toe, noticing the clothes you're wearing. Hold up, is her boobs growing bigger? Maybe I need my eyes checked. 'Hmmm, judging your uniform and not recognizing your face, you must be the new student I assume?'
You bowed. 'Ni hao and hai! Are you my sensei, ajumma?' Now you're mixing up different languages?! The heck is wrong with you?!
'Speak proper Japanese!' The woman glared. Seriously, her boobs are growing bigger again and it's not my eye problem! 'I can't understand what you're saying but yes, I am your teacher here and seeing you're very late, let's go to the office shall we?' Pulling your ear, you were getting dragged by your teacher which her boobs are the size of a big watermelon. Like what is this world!
'First and last name, age, and tell exactly what you did wrong to earn a bad mark?' Both you and the teacher-who has now giant yoga ball boobs-are at the teacher's office, getting punished on your first day, congrats! You told everything to her with your head down in shame. 'There's no second chances Mister/Miss (insert your last name) and let that be a lesson.'
'Yes, sensei.'
Kaboom!
Unexpectedly, a huge explosion inside the building had you screamed in terror. Where did it come from? Who did it?
It was…
The teacher's boobs being popped
From a classroom you don't know
Outside
Your head (why? I don't know)
Tagged

@matzeztam @calmwolf @dystopial @LigerCat @LuthienSeregon @Oblivionyx @LostNeverland4