If you have any questions or need help, don't hesitate to ask one of our Community Ambassadors (club moderators) here.
Please help make Wattpad a friendly and welcoming place that everyone can enjoy. By keeping your discussions polite and friendly, you spread the positivity that makes Wattpad so special.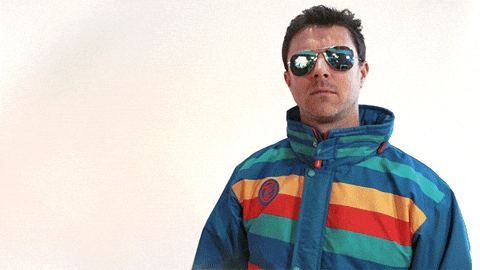 Here are some tips for getting the most out of the Cafe Club:
The Cafe is for relaxing conversations and getting to know each other. If you would like to host a vigorous debate on hot-button topics, that's best done on your profile.
If you're about to post something you wouldn't want your best friend's grandmother to see, or would give your Wattpad story a mature rating, please reconsider.
This is a public venue. Having posts that other users can't see is not very polite and tends to lead to other rude behavior. Therefore users hiding posts by any method is not allowed.
Skirting the Guidelines is not acceptable. Remember to follow the Code of Conduct. Any attempts to get away with deliberately breaking the Guidelines using any method— such as hiding comments from general view or posting then deleting—may result in loss of your Wattpad account.
This is a fast moving club. Discussions that tend to do well are ones with an engaging and interesting title and topic. If you're not getting many responses, consider editing your title and first post which you can do by using the 'edit' button instead of bumping your thread.
Please respect the fact that owners of old threads may not want their discussions resurrected. Instead, take the opportunity to start your own discussion!
Suicide and self-harm are serious issues. They require the help of professionals, not the users of this club. If you are seriously considering harming yourself, please use this list of resources to get help.
If you're interested in sharing your story with others, please use the Share Your Story threads in our official Share Your Story club. Please remember that directing people to your story or asking them to read it is considered advertising, whether you include a link or not, and this is not the place for that. Please also be aware that follow for follow threads are not allowed, as these can often turn into story promotion.
If you're interested in roleplaying with others, we have an advertising thread where you can find or advertise your own profile-run roleplays here. Roleplay is not allowed in these forums. This includes, but is not limited to, general roleplay, chatting as a character (except in the Character and Story Games area), setting up roleplay scenarios etc.

Wattpad is a uniquely positive and wonderfully diverse community where people from all walks of life connect around their love of stories.
The Cafe is the chatty corner of Wattpad, a place to have fun and enjoy talking to other Wattpad users from around the world about all sorts of things.
Kick back, relax, and soak up the virtual atmosphere.