BOW DOWN PEASANTS! IT IS I THE GREAT GREEKY!
JK kind of
Hello! Welcome to my ask thread! I'm Greeky!
So awhile back, back when the forums were on the other site, there was this wave of ask threads and I never made one so.... TADA. (More like I wanted to make my own thread (topic) and I asked Astro (@astarius) what type of thread I should make and she wanted an ask thread xD

So… Ask me things!
*Disclaimer – I reserve the right to not answer any question I don't want to answer.
Also this thread will probably die so it'll turn into my spam thread
Also I love Stitch so here is some Stitch!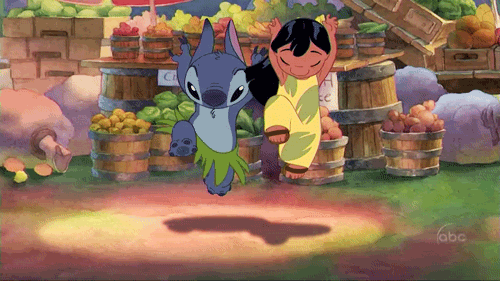 Also I have a lot of tests I'm studying for so rip meeeee (if i don't answer right away)
Tagging @astarius cause she wanted to be tagged ^.^
Oh and this is such a cool gif (i love gifs)
https://img.clipartxtras.com/73af6e371dd5588d194667cea878bcbb_jpg-wolf-gif-gif-animation-animated-pictures-funny-wolf-gif-drawing_1089-606.gif
also cause @CataclysmXx said to…
SPARKLES