I have a new crush that I just have to share with you.
Can Yaman
Year of crush 2018

Jonathan Knight
New Kids on the Block
1989/1990

Awwwwwe! Joey was pretty much my second celebrity crush. He got me through my high school years. #NKOTBforever
He was my second favorite. I moved on to him a year or two after my initial Jonathan infatuation. Ditto on #nkotbforever
Jennifer Love Hewitt. I was in 5th grade, circa 1999-2000. God, I was crazy about her.

Idris Elba
2010
I used to have the BIGGEST crush on Idris Elba ever since I saw him on Luther
He has the world's sexiest voice, and his facial expression when acting and the confident way he swaggers around in his shows and films… just UGH. I'm still angry he wasn't cast as the next James Bond, he would have been perfect
avril lavine
2008-until she was relevant
She was my facebook profile picture, thats like declaring your deep love for someone at that time.
love avril. she's my role model lol
Amy Jo Johnson who played Kimberly on Power Rangers. My 7 year old self was never the same again after that!
Look at that face and tell me its bot the cutest ever.
Natasha Negovanlis, plays Carmilla.
2014 ( season 1)


She jsut seemed interesting
Ashton Irwin
2015?

His hair and his drumming skills
we legit had to do research about him in Spanish class once and give a spoken presentation on him, and all I remember is that his insides are flipped so that his heart is on his right side. o.o
Matthew Daddario
2012
Because… have you seen him?
Celebrity name: Iori Yagami
Year of crush: 1024
Photo: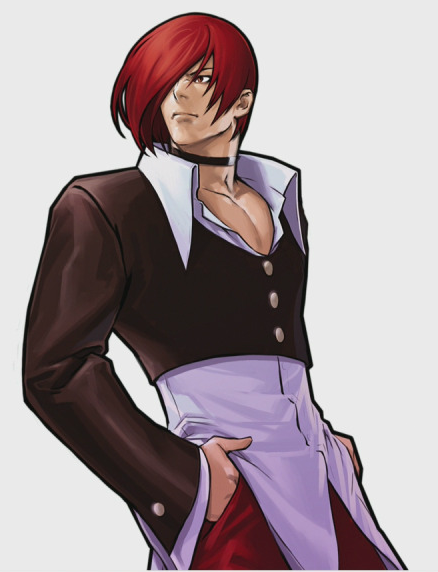 Reason: He's the best (in my opinion)
Bridget Bardot. Don't remember when, but it was a long time ago.
Steve Irwin!
Somewhere in the nineties. He did the job I would to do and he loved animals… and adventure… And he had curly hair…
Robert Fuller
1972 and later (I feel so old!)
Photo

Reason: He's HOT! (I belong to an official fan club and apparently he's super nice, he does conventions every year where people can go meet him. He's also a huge horse person, which I didn't know until the internet, and so am I.)
My mom had a crush on a Canadian hockey announcer (Dave Hodge). We used to tease her about it. It didn't seem to bother my Dad, probably because he had a crush on Julie London LOL.